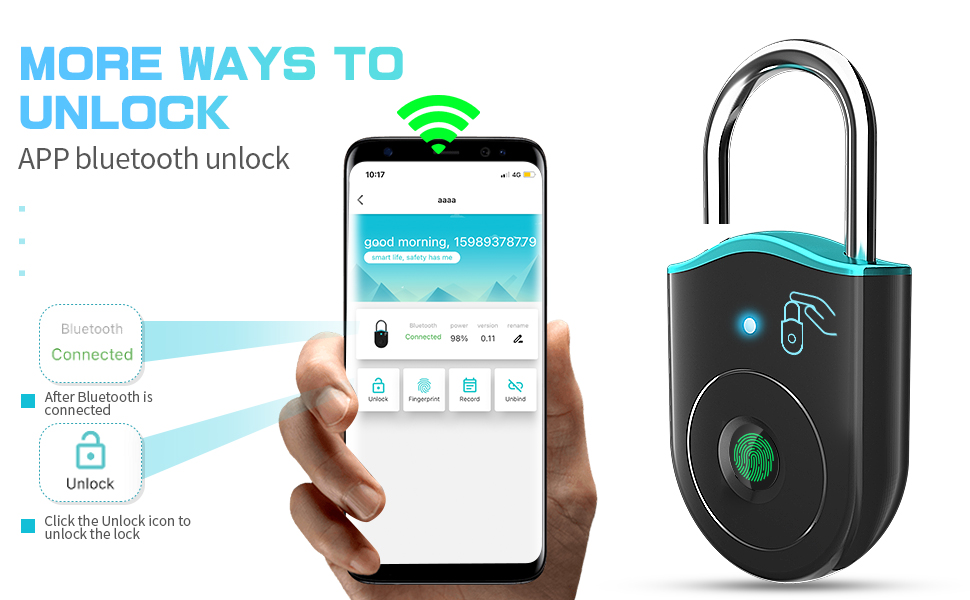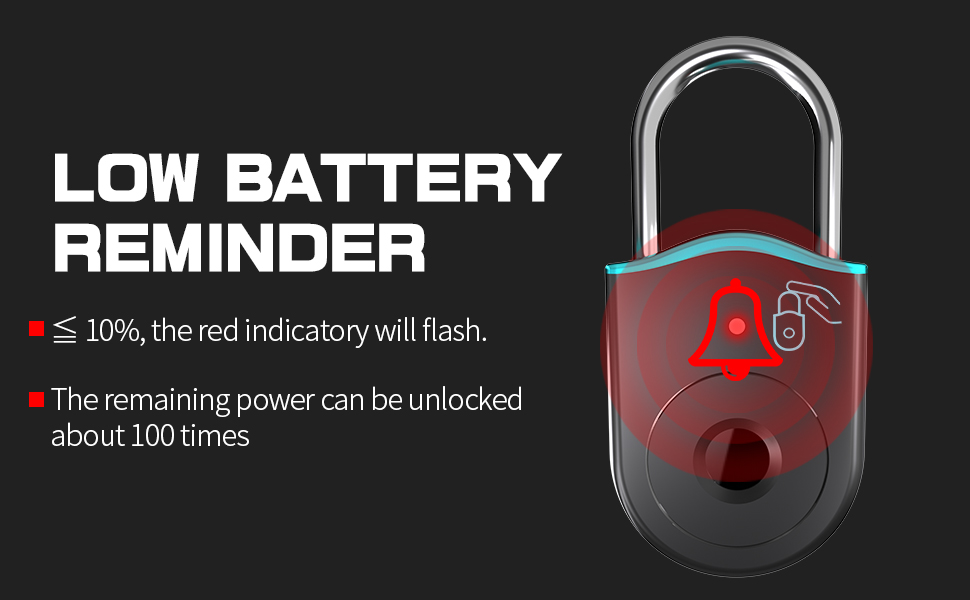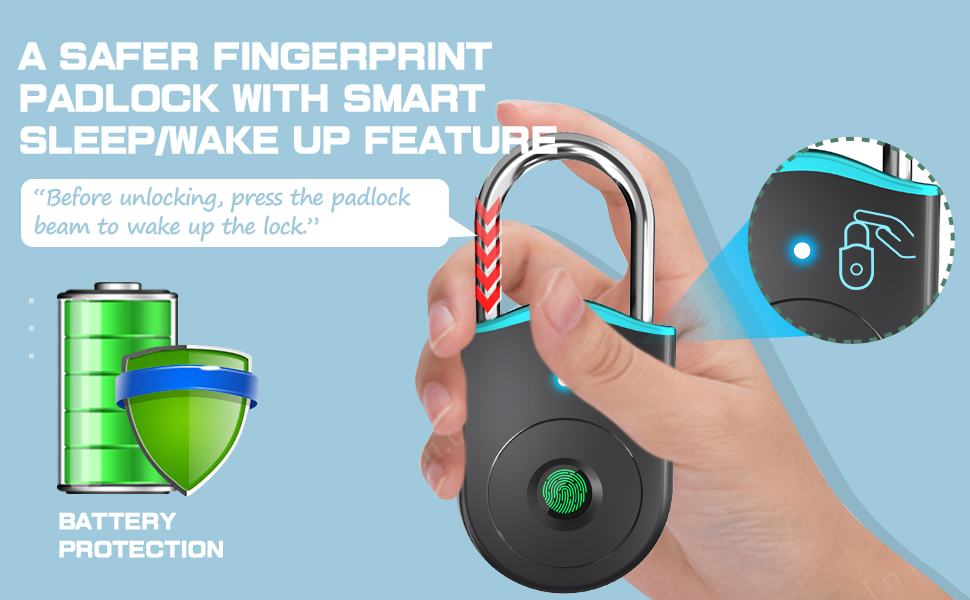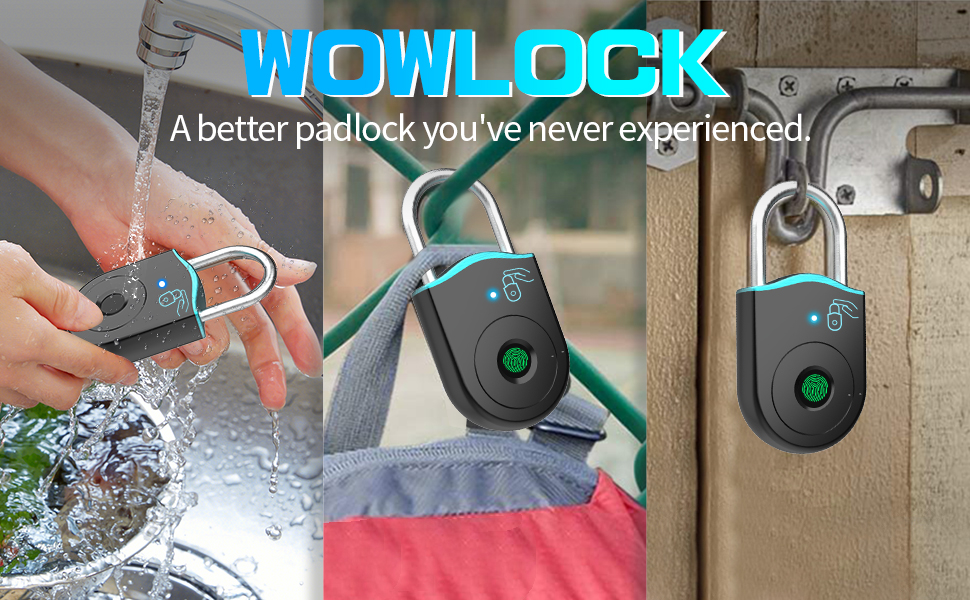 WOWLOCK SMALL WEATHERPROOF FINGERPRINT PADLOCKS FOR INDOOR AND OUTDOOR USE
1.The thumbprint black padlock takes less than 0.5 secs for unlocking, say goodbye to cumbersome password combinations, your fingerprint is your password.
2.Operate in all weather, no worries about weather and outdoor condition, safely battery protected design, smart sleep/wake up function, a higher-end padlocks.
3.Upgrated version, register up to 20 sets of fingerprint, one-touch fingerprint sensor unlock, plus APP bluetooth as a backup unlocking, come with instruction video, makes it much easier to setup, also WOWlock customer support team are always ready there for you.
4.Long run time fingerprint padlocks, 5000+ Times Unlock after a full charge, 720 days standby time, USB rechargeable.
5.Compact size, access anytime, anywhere. WOWLock locker locks suitable for Gym, gate, luggage, cabinet, bike, backpack, school, office, fence, garage, warehouse, shed, suitcase, wardrobe, handbag, storage units etc.
WOWlock, a better padlock for everything worth protecting...
Antifreeze waterproof fingerprint lock household intelligent lock fingerprint Bluetooth electronic student dormitory cabinet door small mini